If you're looking for information on the Ford Fusion Hybrid, you've come to the right place. In this post, we'll discuss what makes the Fusion's hybrid powertrain so efficient, and we'll also touch on available plug-in hybrid technology for this model.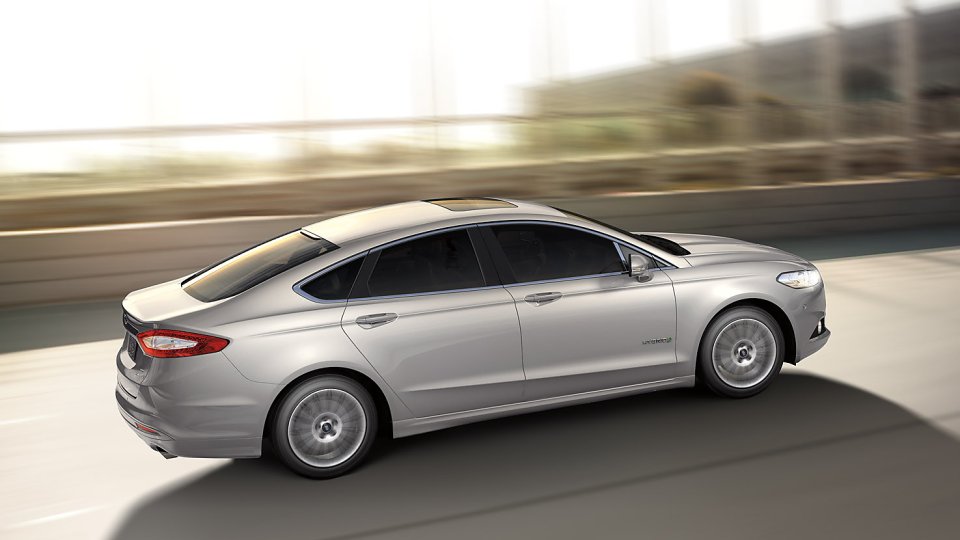 2016 Fusion Hybrid Powertrain is the Most Efficient Yet
According to EPA testing, the latest Fusion Hybrid achieves 40 mpg in the city, 36 on the highway, and 38 combined. What combination of gasoline and electric power allows it to achieve such incredible fuel economy?
The Fusion Hybrid is powered by a 2.0L I-4 Atkinson-cycle engine and electric motor duo. In this setup, a combustion engine and electric motor work together (or separately) to create propulsion and move the vehicle. Power distribution is governed by an electronically controlled continuously variable transmission, and the car can travel under electric power alone at speeds up to 85 mph.
The electric motor draws power from a lightweight lithium-ion battery pack in the rear. While driving, a regenerative braking system reclaims up to 90% of braking energy and sends it back to the battery pack.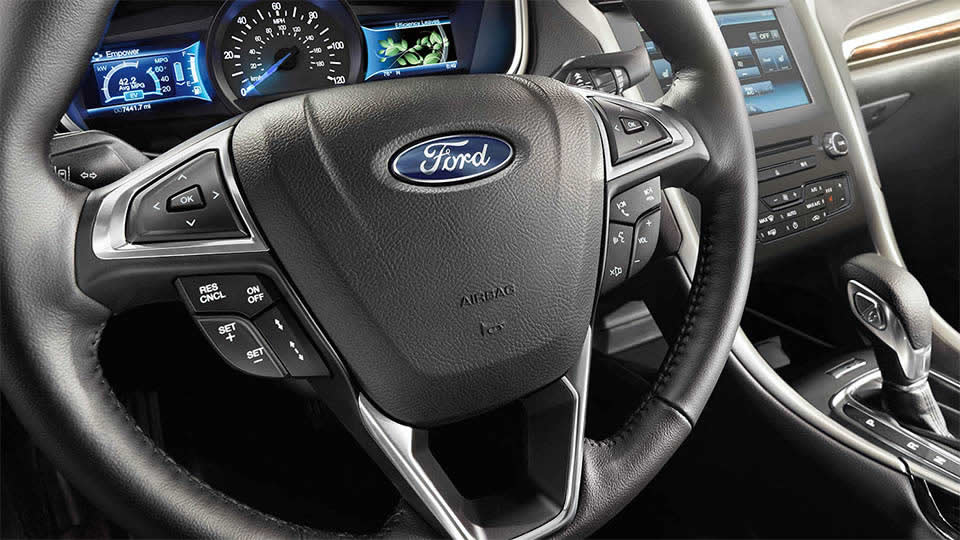 Of course, the real answer to how the Fusion Hybrid gets such great fuel economy is you. Ford's next-generation SmartGauge® with EcoGuide gives you customizable, real-time information on how efficiently you're driving. The interactive Efficiency Leaves display will also show you a visual representation of your performance, growing more leaves and vines the greener you drive.
Go Greener with Fusion Energi Plug-In Hybrid Technology
The Fusion Hybrid is available in two trim levels, the S and SE, but if you're feeling even more eco-conscious, you can select a Fusion Energi model.
The Fusion Energi pairs the 2.0L Atkinson-cycle I-4 engine with a rechargeable lithium-ion battery pack, which you can charge with either a 120-volt convenience cord or an available 240-volt home charging option. Just plug your car in overnight, and the next day you can select to travel in pure EV mode, with the traditional engine available when you need it.
What's great about the 2016 Fusion Hybrid is it grants additional fuel economy without sacrificing the dynamic performance that Ford vehicles are known for. We recommend scheduling a test-drive to try one out for yourself.
You're also welcome to call or visit Leith Ford if you have any further questions. Any member of our staff would be happy to help you. We look forward to seeing you soon.
Why the Ford Fusion is the Best Hybrid Vehicle You Can Buy
was last modified:
August 25th, 2015
by