Finally. Forget the GT. This is the reborn Shelby GT350.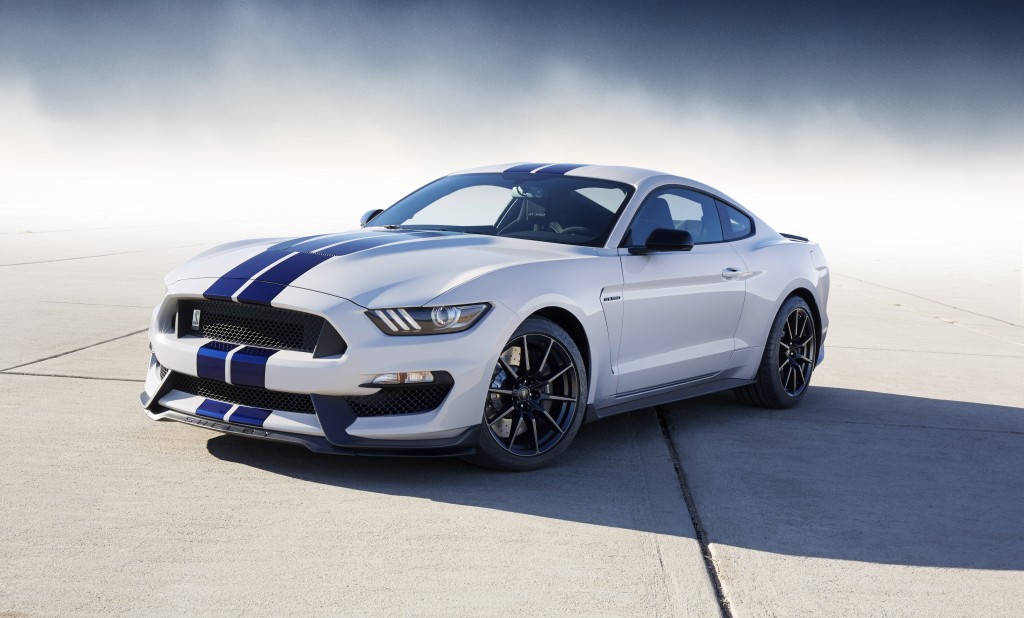 Thought the 2015 Mustang wasn't mean-looking enough? Here's your answer, with a revised rear end and all-new body work from the A-pillar forward.
Thought the 2015 Mustang wasn't powerful enough? The new GT350 is packing a naturally aspirated 5.2-liter V8 engine. It uses a flat-plane crankshaft and will make more than 500 horsepower and more than 400 pound-feet of torque.
What is a flat-plane crankshaft? Read this detailed breakdown that the good folks at Jalopnik put together. It's a big deal is what it is, and it's going to make this car rev higher and sound angrier.
The chassis is the stiffest that Ford has ever engineered and it uses MagneRide dampers to continually adjust to the road and the driver. The driver control system will feature five modes, adjusting ABS, stability control, steering effort, throttle mapping, suspension tuning, and exhaust settings.
If you want to see more pictures, they're here in this Jalopnik post.
If you want even more pictures, a detailed breakdown of the information we have so far, and the official press release, check out this post on Autoblog.
If you want to talk about the car all day long, visit us at Leith Ford in Wendell, and keep following us for more information from Los Angeles.
2014 LA Auto Show: This is the New Shelby GT350
was last modified:
March 23rd, 2022
by