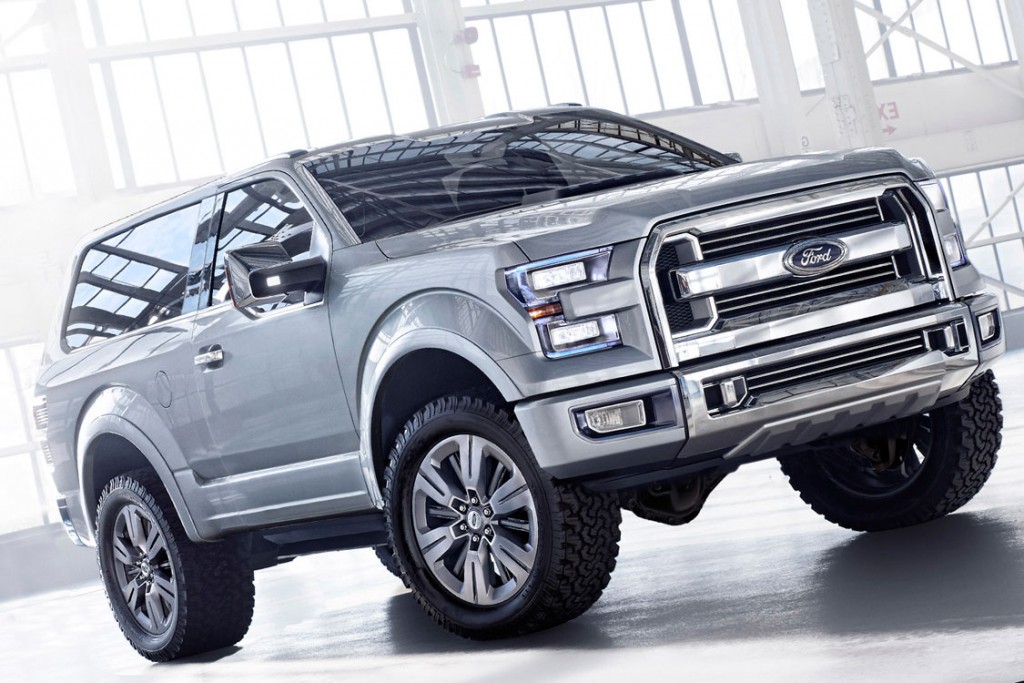 It would be pretty cool if Ford relaunched the Bronco, right? Yeah. People have been dreaming about that one for years.
And yes, there's a bit of news this week from the Detroit Free Press about Ford agreeing to build a new vehicle at its Michigan Assembly Plant in 2018. The DFP says that it has reason to believe that new model will be the Ranger, followed by the Bronco in 2020.
The DFP's source for that information is "a person briefed on the agreement who was not authorized to speak publicly," which doesn't sound very official to us.
So That's the News Angle; What Else Is There to Know?
While we know that Ford is going to build a new model in 2018 at its Michigan plant, Ford has not publicly said which model that will be. All we know is that it will not be a model currently in production, e.g. the Focus or Taurus.
Looking through the comments sections on these articles, its very clear that Bronco fans do not want a crossover as their new Bronco. Fans rightly point out that Ford already has several of those: the Escape, Edge, and Flex.
If Ford really wanted to escape from its crossovers, flex its muscles, and live life on the edge—these fans say—it should make a body-on-frame Bronco with a 5.0-liter V8 to take on the Jeep Wrangler.
The Jeep Wrangler is Stiff Competition
The Jeep Wrangler currently owns the rough-and-tumble, non-crossover segment. The Chevy Blazer is long gone, so the Wrangler wins reelection every year by default.
We're all for seeing a hardy, non-crossover Bronco, and it makes sense that it would use whatever platform the new Ranger will use (if the Ranger is our mystery vehicle) because that would be the truck platform that the Bronco deserves.
But does the Bronco really need the largest V8 known to man? We're not so sure about that one. If the Mustang can roll with an EcoBoost V6, we think the Bronco could, too. For now, we wait, and look for signs of a Ford Bronco in 2020.
To check out the current range of modern Fords, come to Leith Ford today.
Rebirth of New Ford Bronco in 2020 Solidifying In Minds of Some
was last modified:
November 13th, 2015
by