By now the Detroit show has wrapped up and run its course, but we have unfinished business to attend to, and that is bringing you all the news we can on the 2017 Ford F-150 Raptor.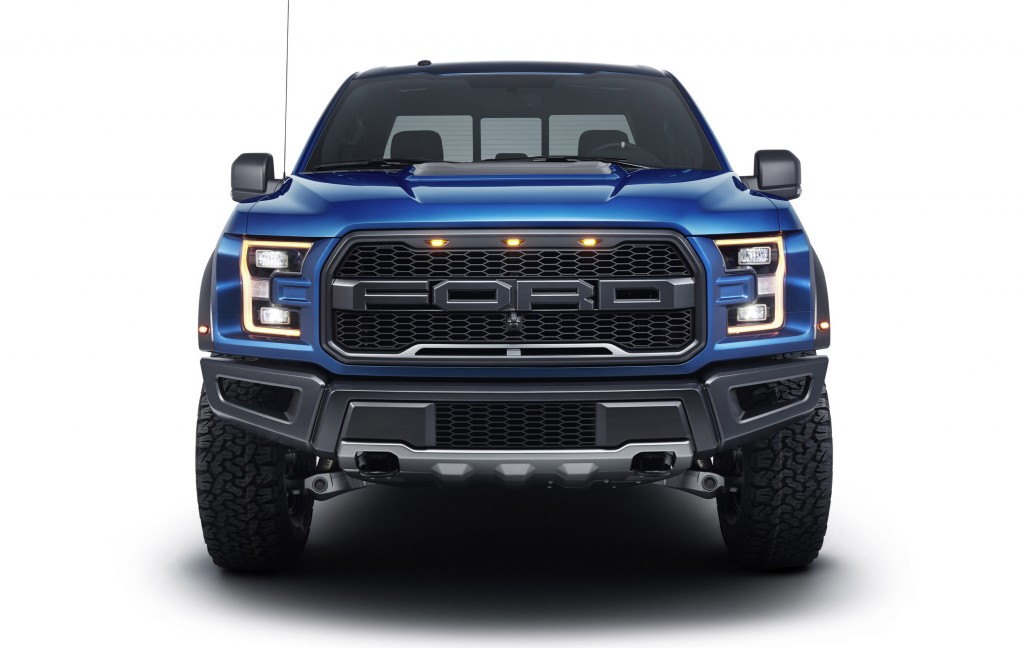 This is the truck that hardcore enthusiasts have been wanting to see ever since the reveal of the new F-150 last year. It is without equal in the off-road pickup segment. Now in its second generation, the Raptor is back and ready to keep doing what it does best, which is lay waste to some crooked trails.
The new Raptor rides on a platform derived from the new F-150's frame, but with drastic upgrades to account for any trailblazing this truck might need to do. Its bodywork is also aluminum now, which helps it shed about five hundred pounds.
There's also been a change under the hood, where the Raptor now sports a 3.5-liter EcoBoost V6 engine, which product development chief Raj Nair recently confirmed would produce 450 horsepower. That should stymy any worries about the Raptor running a V6 instead of a V8. Unless you need more assurance, remember that the new Ford GT revealed in Detroit also carries a V6, and fans of the Lincoln Navigator will know it also downsized by two-cylinders for its latest refresh.
If you want to know more about this natural predator (it preys mostly on rams), then check out the press release on Autoblog. Car and Driver also reacted very positively to the Raptor's reveal, and Truck Yeah! reacted the only way they know how. What you probably want to do is gawk at more pictures, and rest assured, any of the articles we just linked will have plenty for you to stare at or convert into a wallpaper.
Leith Ford is your one stop shop for new and used Ford vehicles if you're near Raleigh.
2015 NAIAS: The 2017 Ford F-150 Raptor
was last modified:
January 30th, 2015
by