Since it was first introduced in 2009, the EcoBoost engine family has reshaped Ford's lineup from the inside out. These engines have appeared in virtually every model, from the feisty Fiesta all the way up to the hardworking F-150, and even in performance models such as the Mustang and the recently announced Ford GT super car.
For a piece of machinery that is often mentioned, the EcoBoost is seldom understood, which is why we want to go under the hood and demystify it for our customers. In this article, we'll explain what an EcoBoost engine is, how it works, and why it's such a big deal.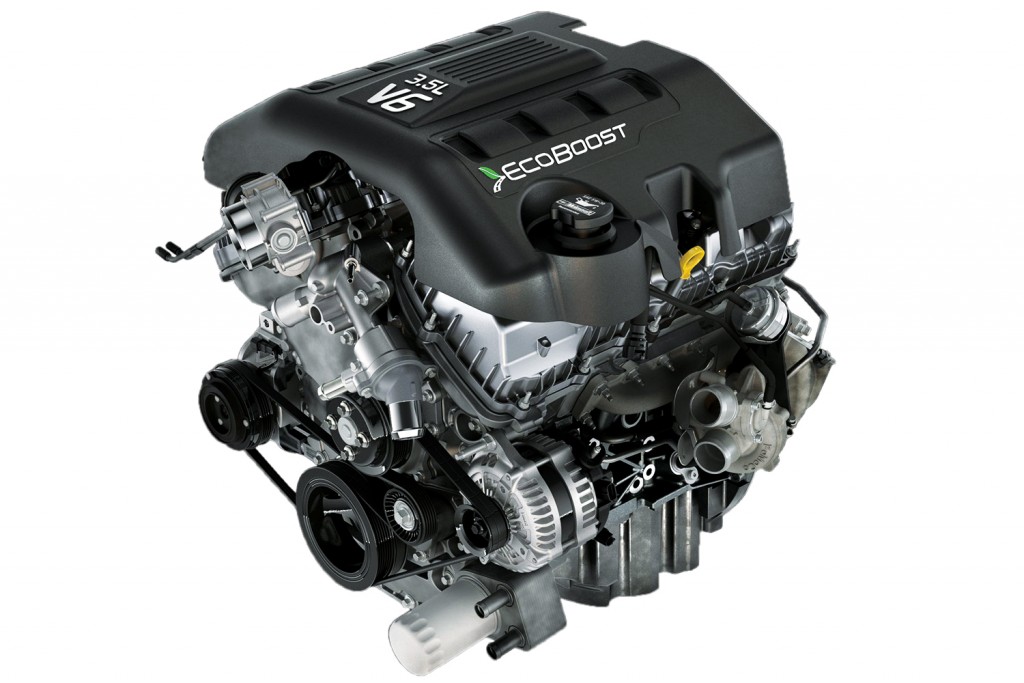 What is an EcoBoost engine?
The EcoBoost engines were introduced with a great deal of fanfare from Ford that may have ultimately led to confusion in the customer base. An EcoBoost is just an engine with a turbocharger and direct fuel injection, both of which you've probably heard of.
Even the name itself can be misleading. The "Eco" is frontloaded in such a way that people get confused when these engines appear at the top of hierarchy for a given vehicle. We're trained to read it in a way that suggests the eco aspects of the engine are being boosted, when in fact it's just delivering the best of both worlds. To understand how that's possible, we have to look at how it works.
How does an EcoBoost engine work?
The keys to setting the EcoBoost engine on a tier above others lay with the technology we mentioned before: direct injection and turbocharging.
Direct injection provides the "Eco." Consider an internal combustion engine. It's a carefully constructed series of pistons and tubes that convert explosions into momentum. With direct injection, gasoline is introduced directly into each cylinder, which gives engineers fine control of how much fuel is added to each combustion event. This has a number of benefits, raising efficiency and lowering greenhouse emissions.
Turbocharging brings the "Boost." A turbocharger fits on the side of an engine and attaches to the exhaust manifold. Heat and gas (the vapor form) pass through the turbocharger and power a pump. That pump brings more fresh air into the engine via the intake. More air equals a more powerful explosion, and therefore a more powerful engine overall.
If you're more of a visual person, here's a video from Autoweek going over those two components again.
(Just don't get confused by the way this guy pronounces it – it's EcoBoost, not EchoBoost.)
Why do I want an EcoBoost engine in my car?
So we've learned that EcoBoost is a series of engines made by Ford that uses direct fuel injection and turbocharging. Neither of these technologies are new by themselves, but Ford is pairing them together and offering them on a more consistent basis. As a result, each Ford model has an option for a smaller engine that delivers more power.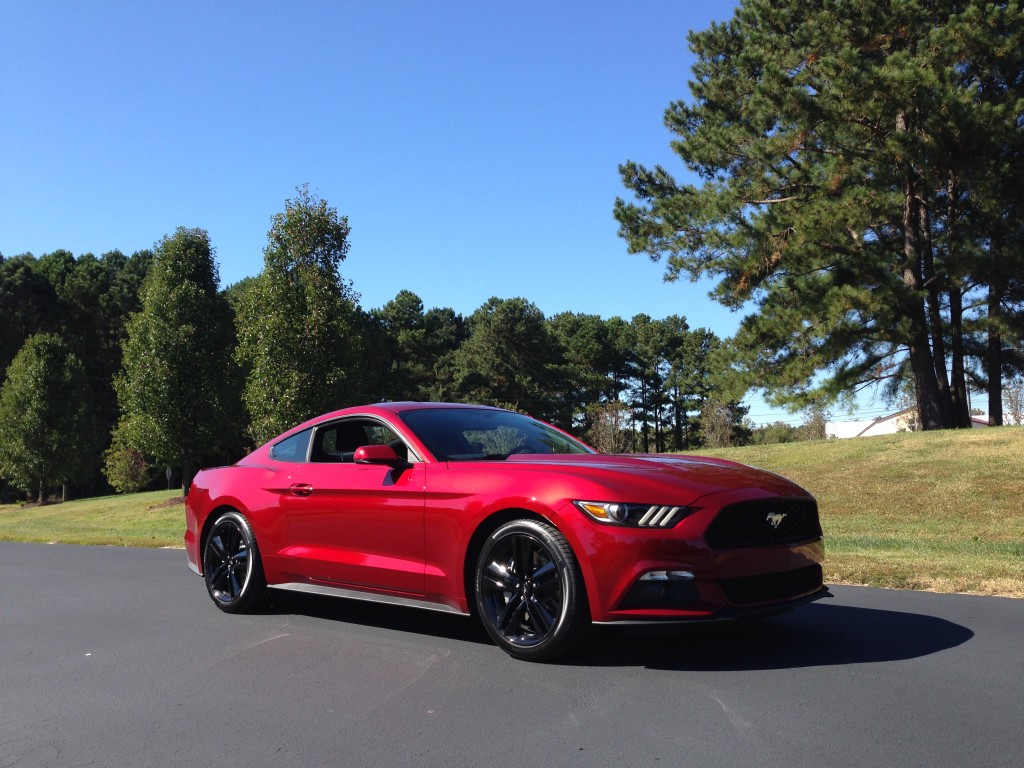 For example, the 2015 Ford Mustang is available with a four-cylinder and a six-cylinder engine. Conventional wisdom would tell you that the V6 engine is more powerful, and that would be the case if the I-4 in question wasn't a 2.3L EcoBoost. Though it has a smaller displacement, the EcoBoost Mustang makes 310 horsepower and 320 pound-feet of torque. For perspective, that's more horsepower than the 2005 Mustang GT's 4.6L V8 was capable of producing. A lot can change in ten years.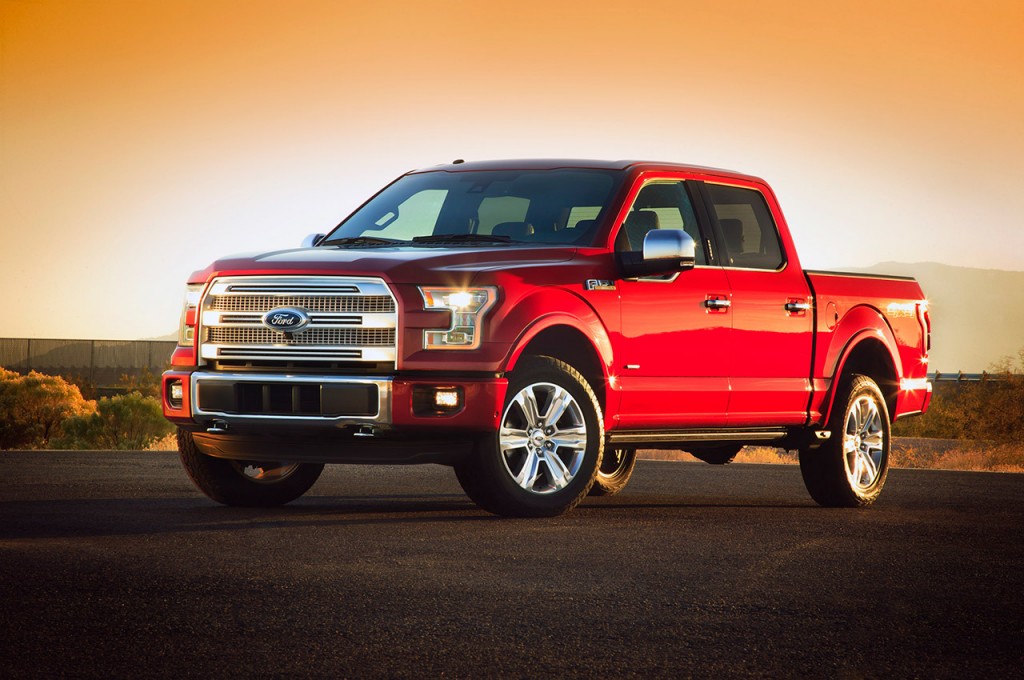 As another example, there's the 2015 F-150 pickup, which has four engine options. At the top of the table, you have a 3.5L EcoBoost V6 versus a 5.0L V8. Again, despite lower displacement, the EcoBoost engine delivers more torque and better fuel economy than the V8.
Across the board, the EcoBoost lineup is responsible for giving Ford customers approximately 20% better fuel economy and lowering the greenhouse emissions of their vehicles by 15%. For that reason alone, we think they're worthy of your consideration, but we can also attest to how fun they are to drive. Check out our test-drive of the 2015 EcoBoost Mustang if you don't believe us, or if you have to try it for yourself, call or visit us at Leith Ford. We're more than happy to set you up for your very own test-drive experience.
The EcoBoost Engine Brings the Best of Both Worlds
was last modified:
May 1st, 2015
by